Special Events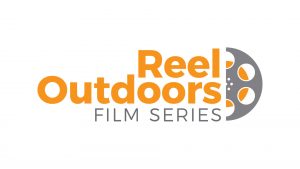 Filmed at the heart of the outdoor experience.
Pick up a coupon at the movie and head to Rek-Lis Brewing for an after-show free starter.
I'll Push You
Friday, June 15, 7:30
(USA, 105 min)
"I'll Push You: A Real-Life Inspiration" tells the story of two lifelong friends, Justin Skeesuck and Patrick Gray, embarking on an epic, 500-mile-long journey to hike Spain's famed El Camino de Santiago. Hiking this ancient pilgrimage along the vast terrain is challenging enough for the able-bodied, but these friends show the true test of humanity by physically and mentally pushing each other, as Justin, fighting a neuromuscular disease, would have to be pushed in a wheelchair. While Justin and Patrick face various challenges, they realize the greatest journey will be that of self-discovery, a sense of purpose and love of a community.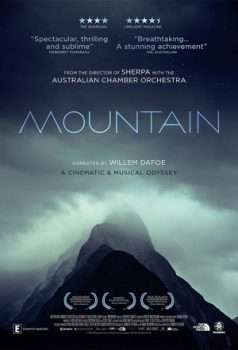 Mountain
Friday, July 13, 7:30
(Australia 74 min)
Only three centuries ago, setting out to climb a mountain would have been considered close to lunacy. Mountains were places of peril, not beauty, an upper world to be shunned, not sought out. Why do mountains now hold us spellbound, drawing us into their dominion, often at the cost of our lives? MOUNTAIN is a cinematic and musical collaboration between acclaimed director Jennifer Peedom (SHERPA) and the Australian Chamber Orchestra (ACO), one of the greatest chamber orchestras in the world. Shot by the world's best adventure cinematographers and written by best-selling author Robert Macfarlane, this feature documentary will explore the troubled and triumphant history of our  timeless fascination with mountains.

MAMIL
Friday, July 20, 7:30
(Australia, 104 min)
Middle Aged Men In Lycra! At last, the love that can finally be shared — that of man for bike. We've shaved our legs and we're here to stay! Deal with us, as we sweep down hills on our bikes, stopping for nothing (except maybe a macchiato). You might be queer in New York, you might be Christian in the midwest, you might be an Adelaide Fat Boy, you might be a lawyer or a cancer survivor, you might be hauling your middle-aged belly up the Col de Tourmalet or just popping down to the shops, you might be on a top-line Trek or a heap of junk, you might be wondering how you're going to explain all of this to your missus, but you still thrill to the moving meditation of the bike. Narrated by Phil Liggett.
Dirtbag: The Legend of Fred Beckey
Friday, Aug. 17, 7:30
(USA, 95 min)
Hailed as one of the most influential climbers of all time, Fred Beckey is the original "dirtbag" – one who abandons societal norms and material comforts in pursuit of a nomadic mountaineering lifestyle. Through the 1950s and 60s, Beckey's accomplishments exceeded anyone in the sport. He shattered records with an unparalleled string of superhuman first ascents, bushwhacking trails, and pioneering direct routes thought previously impassable.
Blood Road
Friday, Sept. 21, 7:30
(USA, 96 min.)
Blood Road follows the journey of ultra-endurance mountain bike athlete Rebecca Rusch and her Vietnamese riding partner, Huyen Nguyen, as they pedal 1,200 arduous miles along the infamous Ho Chi Minh Trail through the dense jungles of Vietnam, Laos, and Cambodia. Their Goal: to reach the newly discovered crash site and final resting place of Rebecca's father, a U.S. Air Force pilot shot down over Laos some 40 years earlier.
The Moment
Friday, Oct. 19, 7:30
(Canada, 85 min.)
It all had to start somewhere… In the backwoods of British Columbia, Canada, three small but dedicated crews of adventure seekers here quietly changing the course of a sport and carving their paths in history. And it was all happening unbeknownst to each other, the cycling world, and ultimately, themselves. This film is the origin story of a small movement of mountain bikers and filmmakers who rose up, challenged the status quo, and turned the sport of cycling on its head. This is a story that has never been told, told by the people who lived it firsthand.
Sponsored by: Rek-Lis Brewing, Appalachian Mountain Club, Lahout's Ski Shop, Jim & Carrie Hamblin, North Country Climbing Center
THE 13th ANNUAL Colonial Theatre Benefit Golf Tournament
Sponsored by Littleton Chevrolet
BETHLEHEM COUNTRY CLUB, Bethlehem, NH
SUNDAY, JULY 22, 2018 at 1:00 pm (registration begins at 12 noon)
BBQ provided by CHEF JOE'S CATERING included, sponsored by Edmund & Wheeler, Inc.
FOUR PERSON SCRAMBLE TEAM: $75 per player (foursomes only)
Registration Fee includes: Greens Fee, Cart, Goodie Bag, BBQ, Prizes and more
Prizes for:
Each Team Member of Low Gross Scoring Team; Longest Drive (Men and Women); Closest to the Pin (Men and Women);
HOLE IN ONE Sponsored by Littleton Chevrolet;
MOST BANG FOR YOUR BUCK: High Scoring Foursome
Raffles and other surprises!
Limited to 18 Foursomes
Team or Corporate Sponsored Team entries:
GREENS SPONSORSHIP: $500
CORPORATE SPONSORSHIP: $375
TEAM: $300
HOLE SPONSORSHIP: $100
---