Our community is amazing – Thank you!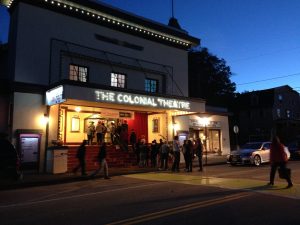 The Colonial Theatre received an anonymous pledge to match NH Gives gifts dollar for dollar up to $10,000 in support of our mission and the installation of a new heating, cooling, and ventilation system at the Theatre! Not only did we meet our $10,000 matching gift challenge, we also received part of the New Hampshire Charitable Foundation's state-wide NH Gives matching funds. In just 24 hours, you helped us raise more than $51,200 from over 130 donors!
We are humbled by this response to our call for support, and will move forward with pride as we continue to build and preserve a cultural center that offers a host of culturally diverse, thought-provoking, high quality, and often surprising, entertainment for everyone. It has been our vision to create a cultural center with the emphasis on community. This stunning outpouring of generosity is a manifestation of community, one that ensures The Colonial will reopen its doors with confidence for the 2021 Season with the installation of our new HVAC system.
Thank you to our members, donors, volunteers, community partners and everyone in The Colonial family who has supported our Theatre throughout this challenging time. Because of you, we will emerge from this pandemic stronger than ever.
Sincerely,
Christine Kelly
Executive Director